Online, Local, National and Global Events listed by PegCityLovely
*Please note that all submissions are reviewed*
Father's Day Aviation Adventure!
June 18, 2017, CDT @ 12:00 pm

-

5:00 pm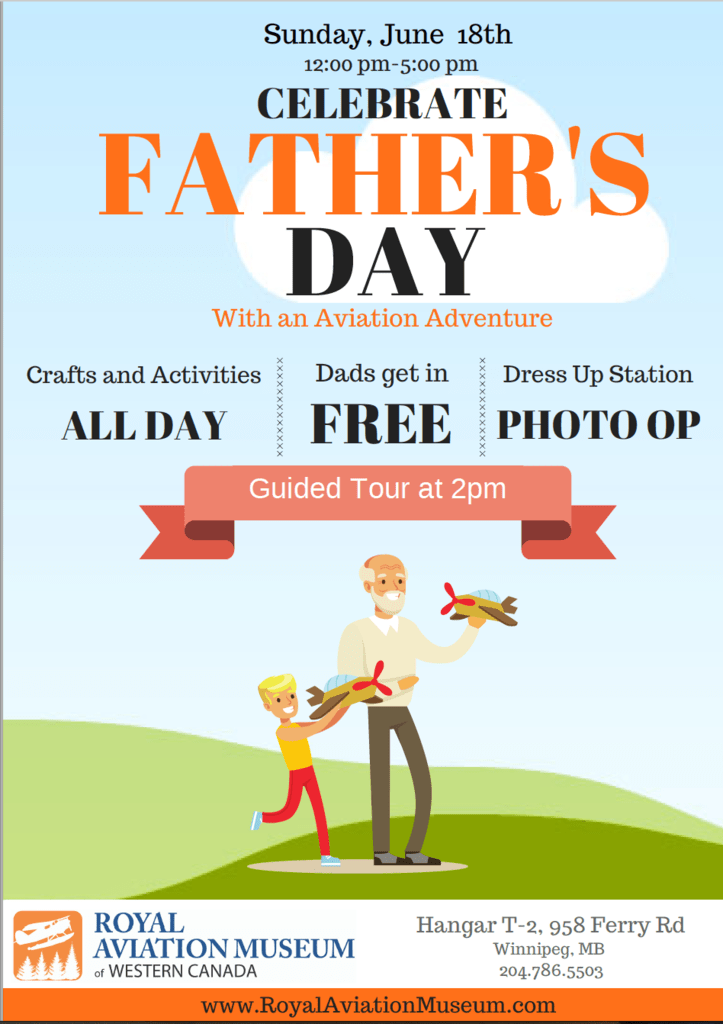 This Father's day at the Royal Aviation Museum of Western Canada we are treating Dads to something special. On Sunday, June 18th (12-5) Dads get in FREE when accompanied by their kids. The treats don't stop there; crafts and activities are available all day.
Included in the day's activities is a special photo-op with authentic aviation uniforms. Dress-up and use the Museums own Super Universal airplane as the backdrop to your aviation adventure.
The Museum is fully accessible with free parking and even has an indoor play area with a real cockpit where kids can climb in, push buttons, and play pilot!
Dad's get in free, Adults $10.00, Children 2 & under are free, Children 3-12 $5.00, Youth/Student (12-17) $7.50
Check out our website for more info:
http://www.royalaviationmuseum.com/9747/event-fathers-day-dads-get-in-free-sunday-june-18-2017/
Questions? Contact Amelia: amelia.marshall@royalaviationmuseum.com