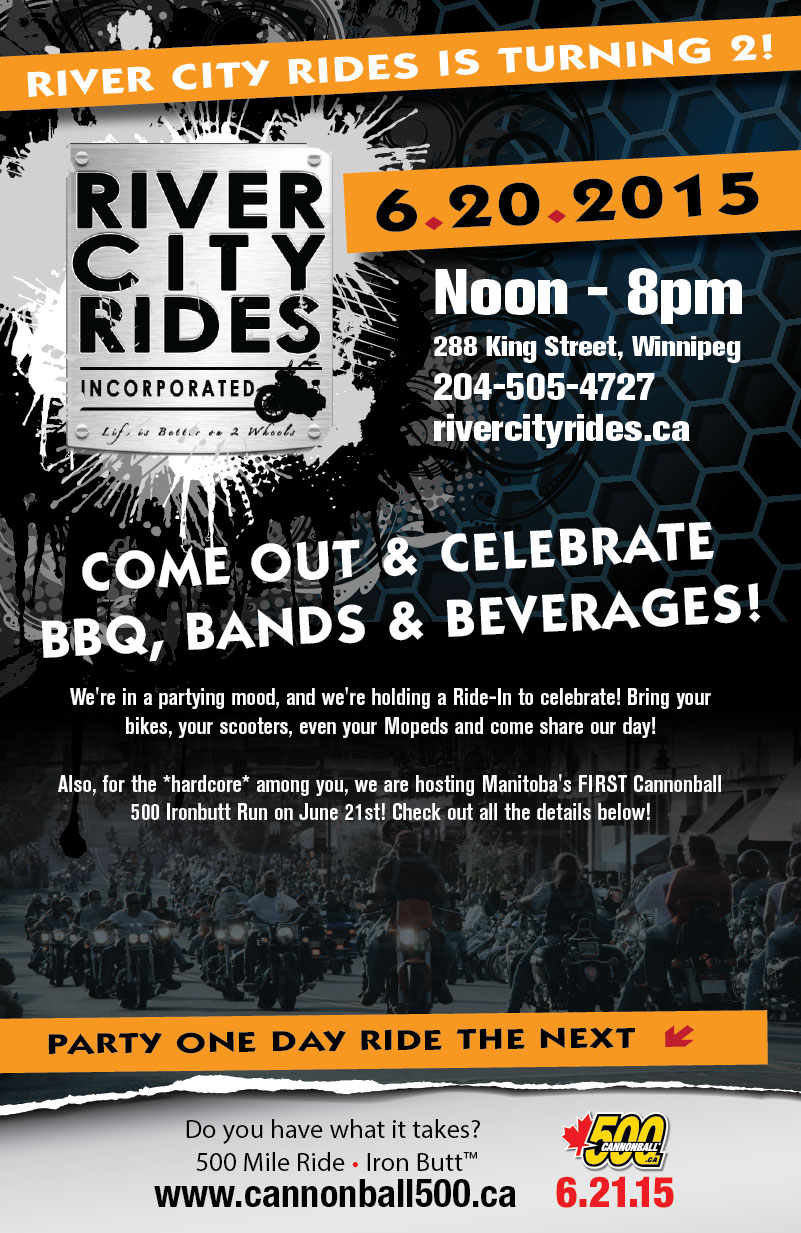 River City Rides 2nd Anniversary Celebration
We will have a band or two playing to keep the party jumping. A BBQ or two grilling with tasty, tasty grilled meat products with all sorts of awesome treats to go with it and an assortment of beverages that go along great with any BBQ. A portion of all food sales will be donated to a charity (yet to be determined) because we love to do that kind of stuff.
But that's not all. Nope, not even close. We will have a number of tables set up for our very own swap meet. Need a hard to find part for your ride, check our tables of parts and you may find what your looking for. Got extra parts laying around collecting dust? Wipe them off and get a table at our swap meet for only $10 and you can make a few bucks selling them to someone who needs just that part.