Peter Pan at Royal Winnipeg Ballet #RWBPeterPan
May 4, 2016, CDT

-

May 8, 2016, CDT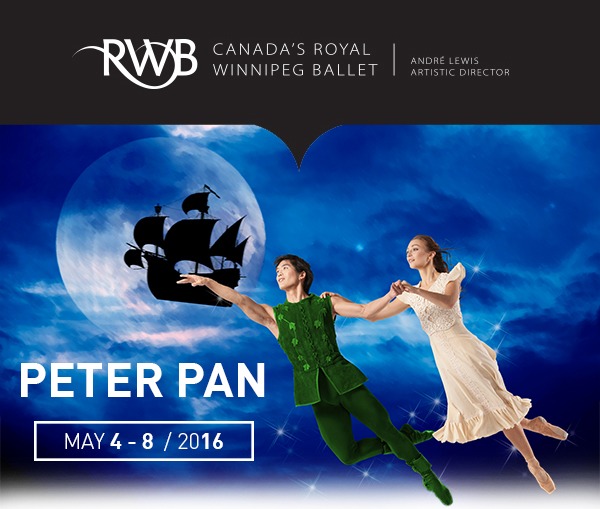 Perfect for families and anyone who never wants to grow up, Peter Pan is a magical flight, filled with family entertainment, fantasy and marvelous thrills.
Peter Pan tells the story of Peter, who invites Wendy to Neverland to be the mother of his gang of Lost Boys. Many adventures ensue, including the near-death of Tinker Bell and a climactic confrontation with Peter's nemesis, the pirate Captain Hook.
Close Me
Looking for Something?
Search:
Post Categories: